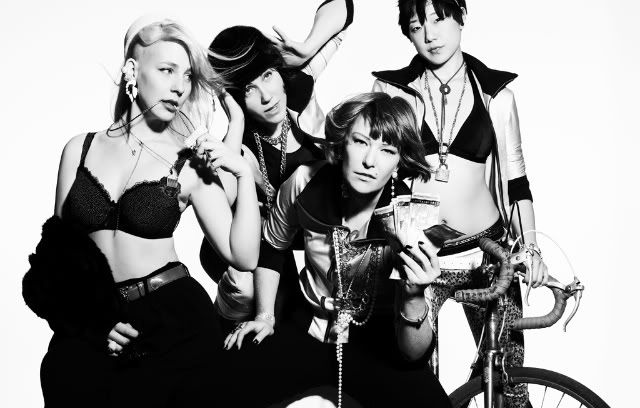 Why It's Cooler Up North: Bike Babes
Meet the bike babes of Toronto's Deadly Nightshades bicycle gang.
"Our ultimate goal is to produce looks that are hot - functional or not. But heels on wheels are a must!"
This collective of sustainable fashion designers is known to ride around with a pink ghetto blaster, playing West Side Story at top volume. Visit their blog to learn more about their paradigm shifting antics.
Also, they've convinced me to shave the side of my head again.