Anjou Chic: Style Tips for your Next Vintage Ride
Everyone's favorite French ACE* is just around the corner: come Saturday, some 3,000 cyclists will disembark in Saumur for the 4th annual Anjou Vélo Vintage. Here's some helpful tips to bear in mind before you hop on that Eurostar/TGV out to western France.  And if you're not going this year, pay attention - you never know where you'll be come 2015.  France is always a good idea.
1. Plan for inclement weather. Forecasts promise some scary clouds & lightning bolts, so it's best to make like Melissa last year:  bring a light cardigan to cover up that cute '50s-y match set.  And don't think you can get away without hosiery.
Match your socks to your look, but not too matchy: mimic the motif, not the colorway.  And don't forget your raincoat!
2. Don't be afraid to (subtly) match your friends.  
Note the white: gloves / hosiery / panniers / kitten heel pumps here. Well done ladies.
3. Do match your lipstick to your beret. 
What's that pithy Bill Blass quote - "When in doubt, wear red" ?  He's right.
4. Make your bike carry the load.   
Jenni here has a sturdy Carradice bag on her rear rack, an excellent choice for touring.  But remember - this was shot in 2013, before the ultimate bike bag arrived on the market. Whatever you opt for, it's a good idea to put the weight of your wine stuff on your bike frame.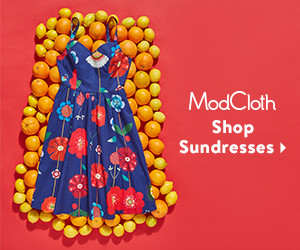 If you want something more Jane Birkin-esque, go for a basket + bungee cord combo.  Never fails to charm. But remember the more practical choice for your non-ACE riding. (#shamelesspromotion) (Ed. note: How cute is this lady?!?)
5. Bring an umbrella.
If it's not raining, you can block the sun with it.  If it is raining, you'll be glad you have it. Remember, #inclementweather.
6. What did we say about red berets? 
For a more mature look, go beyond the lipstick and match it to your '60s-esque kitten-heel pumps.  Sophisticated, indeed.
7. Wear your repro-vintage vs. your actual vintage. 
It may not be immediately obvious, but then again that's the point.  The weather may just be crazy.  You may just get sweaty.  And rained on. So your nice organza fit 'n' flare is probably not the best choice for an ACE event.
My above look is vaguely '50s, but the dress is actually Ralph Lauren rayon, circa 1990s.  The waxed-linen jacket is Peter Jensen (#samplesalescore).
The brogues are actually vintage Salvatore Ferragamo, and they got soaked in the end.
8. Bring your camera.  
Because life really is like a Wes Anderson film from time to time.
And HAVE FUN!  Don't drink too much crémant.  Or do.
*Anachronistic Cycling Event. Apologies if you're a regular BP reader and tired of this corny acronym. But we're here to educate people.